When you donate your gently used items to the ReStore, you're helping us change lives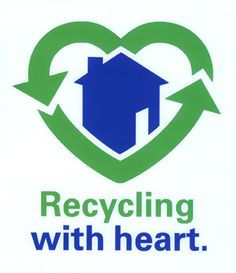 by making affordable home ownership a reality! And you're also keeping perfectly usable items from needlessly going to waste in a landfill! The ReStore reserves the right to refuse any items deemed unsuitable or overstocked.
If you have items you'd like to donate, we have several options to help you donate your gently used items. You can always visit us, Tuesdays through Saturday from 9:30 am until 4:30 pm and our staff will be happy to assist you in offloading your items. We strongly suggest you E-Mail photos to restorepickups@nashuahabitat.org before bring items down, especially in the case of large items to make sure we will be able to accept your items. All items must be from a pet free and smoking free environment. We do not have a repair shop, cleaning department or refinishing department. Items need to be sales-floor ready and in no need of cleaning or repairs. We will refuse items that are not clean, have broken parts or do not work, are disassembled, have loose or chipped paint, or mold. Appliances must be cleaned inside and out before we will accept them.
Please note… due to liability we ask that you please do not leave items outside the ReStore when we are closed for Drop-Off Donations. Items left cannot be sold and therefore increase our trash removal costs, reducing the assistance we can provide to the community.
You can also contact us by phone at 603.943.8980 or use our online form to schedule a donation pick-up for qualifying items. We pick-up donations Tues thru Sat, 10 a.m. to 2 p.m..
We often are scheduled out 2+ weeks, sometimes 3 weeks so contact us early!
Our areas of donations service are;
Amherst, Brookline, Greenville, Hollis, Hudson, Lyndeborough, Mason, Merrimack, Milford, Mont Vernon, New Ipswich, Pelham, Windham and Wilton.
Click here to submit your donation pick-up request and you will hear from us soon. Thank you for supporting our mission.